16 January, 2015
Basic Batter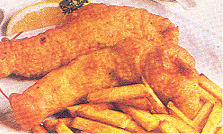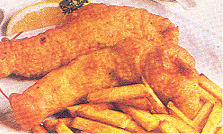 Tags:
Fish
,
Freshwater fish
Basic Batter
Ingredients
120g Self Raising flour
pinch of salt
¼ pint tepid water
1 tbsn melted Butter
1 egg White
Instructions
Sift flour in a bowl make a well in the center pour the butter in and gradually add the water.
Beat well.
Beat egg white until light n fluffy fold this into batter just before using it.