16 January, 2015
Oven Baked Trout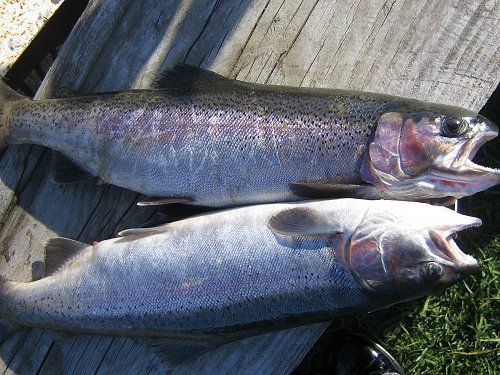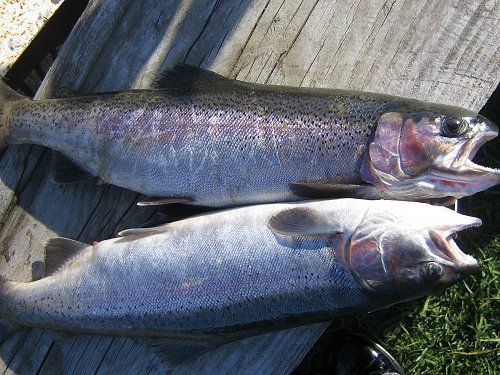 Tags:
Fish
,
Freshwater fish
,
Wild Game
Oven Baked Trout
Ingredients
1 x 2 kilo freshly caught trout
medium onion sliced
8 teaspoons butter
wedges of 2 lemons
salt and pepper
¼ cup sliced red or green capsicum
¼ cup chopped parsley
aluminum foil (wide)
Instructions
Preheat oven to 180 C
Clean and gut fish, rinse well in cold water.
Place 2 sheets of foil (large enough to wrap fish in) on baking tray.
Place fish on foil, fill fish cavity with sliced onion, wedges of 2 lemons, capsicum, parsley and place butter throughout.
Sprinkle with salt and pepper.
Fold foil over and tightly fold edges over to keep steam in.
Bake at 180 C on baking tray for approx 40-45 mins. ot until cooked.