Roast Venison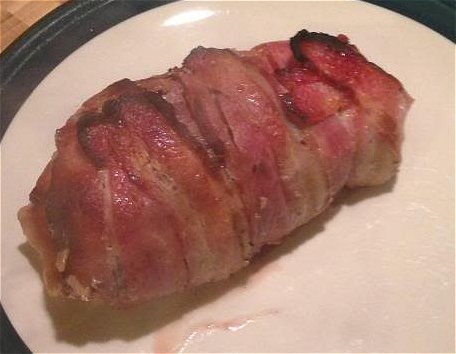 Haunch of venison
salt and pepper
strips of bacon
The best parts to roast are from the hind quarters. Trim up the meat and wipe down with a damp cloth. Coat well in salt and black pepper and then pin the bacon strips over the roast with some toothpicks.
Place in a pan with dripping and in a pre heated oven (180c) for 1 hour per kilo. Venison should not be overcooked and is best undercooked like beef....pink in the middle.
Because venison is very lean the bacon is best if it is quite fatty.
Make a gravy from the pan scrapings and serve with roast spuds, kumera and parsnips! mmmmmm.
Recipe by at http://www.inthekitchen.co.nz/?p=140